As seen in/on:
Screened Work at Home Hirers by Field

Accounting & Financial Jobs

Administrative & Clerical Jobs

Artistic Jobs

Call Center & Customer Service Jobs

Consultant / Expert Jobs

Courthouse Researchers

Crafting & Handiwork Jobs

Education & Tutoring Jobs

Engineering Jobs

Healthcare & Medical Jobs

Human Resources Jobs

Job Search Lists & Boards

Legal Jobs

Medical Transcription & Coding Jobs

Miscellaneous Job Categories

Mystery Shopping Jobs

Non-Profit Jobs

Notary Jobs

Surveys - Paid

Technical & Web Jobs

Transcription (non-medical) Jobs

Translation & Linguistic Jobs

WAH Jobs with Benefits

Writing & Editing Jobs

Work At Home Resources
Google Your Way to Telework Job Leads

Tips for Spotting Scams

Home-Based Careers by Niche

Telework/Telecommute Resources

Business Ownership Resources

Freelance/Contractor Resources

Telework Primer for "Newbies"

Bonus Resources
Freebies

Family & Children

Lifestyle & Society

Aging Workforce / Boomers

Military Spouses

People with Disabilities

The Environment

About Us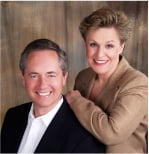 Who are Chris & Mike?
-
Personal
-
Professional

For the Media

Our Blog

In the News

Speaking

Contact Us

Privacy Policy

We're the Virtual Career Advisors for Military.com

Be sure to

read our column!
Who are Chris & Mike - Our Professional Bios
(click here for our Personal bios)
- Chris' "Professional" Bio -

Christine Durst, founder of the Virtual Assistance industry, is co-founder and CEO of Staffcentrix, a leading training and development firm providing virtual-careers training and resources to the US Department of State and the Armed Forces.

Before founding Staffcentrix, Chris was the CEO of the Internet's first denominated "Virtual Assistant" practice, MyStaff, which was launched in 1995 from the basement of her home in rural Connecticut. The result of Chris's earlier role (1993-94) as Virtual Assistant to a Priority Management franchisee, MyStaff grew quickly to international dimensions, with clients drawn from the first wave of businesses in North America, Europe, and Australia migrating to the Web.

Chris's experience also includes independent management consulting in the Boston region, advising such Fortune 100 companies as Data General Corp., Kraft Foods, and 3M.

Chris has also consulted extensively on corporate training programs, and has advised and mentored thousands of successful "eEntrepreneurs" internationally. At ease at the "macro" level as well, she has negotiated strong relationships with such companies and organizations as Microsoft, Ernst & Young, and the United Nations Development Programme.

With Staffcentrix president Michael Haaren, Chris developed groundbreaking virtual-career training programs for the US Armed Forces and the US Department of State: the Portable Career & Virtual Assistant Training Program for Military Spouses™, and the e-Entrepreneur Training Program for Foreign Service Spouses™. These popular programs, in which participants are trained to leverage their existing expertise (administrative, customer service, foreign languages, etc.) to develop their own client base, have been instrumental in helping their graduates generate collectively over $30M in revenues.

In addition to Staffcentrix' training programs, Chris has played a key role in the development of the company's related products, including its Home-Based Job Power Search™ CD and its weekly lifestyle and telework bulletin, the "Rat Race Rebellion," which are now carried elsewhere, in evolved form, on this website.
As an authority on pro-family entrepreneurship and how to "de-rat-race" your life, Chris appears often in the media, including Forbes, Good Morning America, the Wall Street Journal, and BusinessWeek, as well as on numerous radio shows. She has been honored for her entrepreneurial leadership by Ernst & Young (nominated for

Entrepreneur of the Year Award 2000) and Working Woman Magazine, and is co-author of the popular "how-to" for Virtual Assistants and other freelancers, The 2-Second Commute (Career Press, 2005).
Chris has appeared as a keynote, panelist or guest speaker at such venues as the DoD Spouse Employment Conference, the National Association of Realtors© National Convention, the US Dept. of Labor Workforce Innovations Conference, and the United Nations, and before several Presidential committees on the employment of people with disabilities.

In charge of Staffcentrix' New England office, Chris continues to make her home in rural Woodstock, CT.
- Mike's "Professional" Bio -
Raised in a log cabin in rural Virginia, Mike went on to become an attorney with a leading Wall Street firm, practicing corporate and securities law in the 1980s. ("He has also witnessed the destructive effects of the 'rat race' firsthand," Chris Durst adds. "He's seen his rural homeland of Loudoun County change from hundreds of years of agriculture and a steady population of 20,000 into a gridlocked mess of tract houses, malls, and 200,000 commuters. There's not a single dairy farm left.")
Mike has a diverse international and family background. An Army vet (1968-69), he has many Marines in his family, including his mother(!), his grandfather, several uncles and cousins, and his great-grandfather, who was the Corps' Fifteenth Commandant. After a teaching sojourn in Milan, Mike resided for seven years in Paris, where he consulted to such French firms as Dassault Aviation and Credit Lyonnais (and published short stories and worked on a novel), and lectured at the University of Paris.
A "rebellious and dismal" high school student, on his discharge from the Army Mike persuaded Virginia Commonwealth University to take a chance on him as a freshman, and he did so well that he later transferred to Georgetown University, graduating summa cum laude and Phi Beta Kappa. He earned his law degree at the University of Virginia, and practiced with the Wall Street firm of Rogers & Wells.
Returning from France in the early 1990s, Mike became an independent corporate growth advisor in Northern Virginia, and co-founded Staffcentrix with Chris in 1999. He has since advised, trained and mentored hundreds of successful self-employed "trailing spouses" and other microentrepreneurs internationally, and from its launch in 2004 has been the editor-in-chief of Staffcentrix' popular weekly lifestyle and telework bulletin, the "Rat Race Rebellion," which served as one of the primary "conceptual kernels" for this website.
Often featured in the media, including BusinessWeek, Fortune, Inc. Magazine, and the Wall Street Journal, and on numerous radio programs, Mike has also presented at such venues as the UN and several Presidential employment committees for people with disabilities, and to various SBA, DoD and DoL roundtables and working groups on virtual entrepreneurship and related issues. He is co-author of numerous articles on virtual careers and "de-rat-racing" your lifestyle, as well as the popular "how-to" for Virtual Assistants and other freelancers, The 2-Second Commute (Career Press, 2005).
A nominee for Ernst & Young's prestigious Entrepreneur of the Year Award, Mike has two children, Travis (a Clear Channel Communications executive) and Jazz, and is an active member of the PTA. He reads to Jazz's elementary school class as "Mr. Mike," chaperones on class trips, and makes his home in Northern Virginia.