POPULAR LINKS
Note: This site contains advertisements as well as screened job leads.
Please visit our FAQ page for more
.


Who are Chris & Mike - Our Personal Bios
(click here for our Professional bios)

Introduction from Chris & Mike
We both come from farming communities – Chris in rural Connecticut, and Mike in the foothills of the Blue Ridge Mountains in Virginia – and we spent much of our youth working on farms. We grew up surrounded by the farm-family values of hard and healthy work, parents spending time with their children, a dislike of debt, family caring for family and neighbor for neighbor, and a strong sense of community. These values foster healthy individuals and families, but are all under heavy pressure now from the national (if not international) trend toward "sprawl-and-crawl" suburban living and the hyper-materialism that seems to go with it.
Here at the site of the Rat Race Rebellion – as longtime "Rebels" ourselves – we seek to offer not only a refuge from the rat race, but rich and ever-expanding resources to help people find comfort, solutions, ideas and inspiration for a happier and more rewarding life, for themselves and those they love.

- Chris' Personal Story -
I was the second of six children, growing up amid a family-owned business as well as a bustling family.


Chicken Beaks & Nails
In my childhood, entrepreneurship, rather than employment, was the rule in my family. Some of my earliest memories are of my father and grandfather talking in the kitchen in the pre-dawn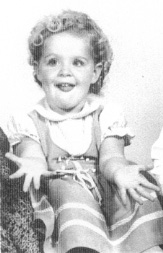 hours before they went off to a farm to work. At that time, they were traveling from farm to farm, sometimes hundreds of miles away, debeaking chickens (a process where the point of the bird's beak is snipped off with a small machine, so they won't harm each other through pecking). I still vividly recall joining "the Men" when they had a local job (I was four or five), where I'd be tasked with scooping up the chicks in a laundry basket and bringing them over for debeaking.
Years later, the Men had segued from debeaking chickens to home construction, teaching themselves along the way. The early mornings in the kitchen continued – with my grandfather downing several cups of coffee and my dad laying out the work plan for the day. I'd tag along whenever I could – picking up dropped nails for a penny each when I was younger, and later, as a teenager, helping out with shingles, Sheetrock and painting, but mostly basking in the company of these men I loved so well and aspired so much to be like.
My mother, being a traditional stay-at-home Mom and typical wife of a small-business owner, took care of payroll, taxes and accounts payable from the home office. She managed this while juggling six children, piles of laundry and dishes, lunchboxes, runny noses, after-school activities, and an assortment of animals – domesticated, and those intended for the freezer. We all had our chores – making beds, washing dishes, sweeping, feeding the livestock, weeding the garden, etc. – and we all felt that we were contributing (though not always without grumbling) to making our house a home.
Choosing Stalls Over Malls
As a teenager I never went to a mall – I wasn't interested, and they would have been too far away anyway, even if I had had the money. I spent my "spare time" raising beef animals, in 4-H. It will sound funny to people who haven't farmed, but, even though my animals were raised for the family freezer and table, I loved them, and they taught me a great deal about all kinds of things.
(Mike also insists that I share that I won many championships with my beef animals – Samson, Spotlight, Ringmaster, Buster, Demon – and that I used to bowhunt and dress my own deer. When I was 13, I was also the first to bring Chianinas and Simmentals (beef animal breeds) into my area of Connecticut. Many of the "old Yankee farmers" laughed at me – a girl in pigtails –when I decided to try those breeds as a possible improvement over the Angus and Herefords they had always farmed. But they changed their minds when they saw the size of the animals I was raising, and now you see Simmentals all over the place around here.)

That was years ago, and now I have two children of my own – Zach, 22, in the Air Force, and Laura, 19. They grew up in the same rural community I did, and they too share (or in Zach's case shared) their home with a business – mine. For over seven years now, Mike and I have been training people to grow home-based businesses and find home-based work, and find ways to recover some serenity and balance in their lives. Our rural, family-centered backgrounds color almost all that we do. Above all, we believe that "time-starved parents and parent-starved children" is not a good thing, and we're committed to helping individuals and families find better ways to live.
- Mike's Personal Story -
When I was born in rural Virginia, in the foothills of the Blue Ridge Mountains, my parents lived in a log cabin on a dairy farm, surrounded by creeks, rolling fields, and a deep, dense woods that began just a few yards from the front door. My father, who had returned from WW II a few years before, was an entrepreneur about to open a small cinder block plant in a nearby town, and my mother was a homemaker.
My days were filled with walks in the fields and woods, among Holstein cows and trees and grazing horses. One of my most vivid memories is going to town with my father when our well went dry, and bringing back big, cold milk cans full of water. He let me ride in the open trunk with the milk cans – I was about five – and I remember the walls of honeysuckle on either side of the road, whose perfume in the summer humidity was so intoxicating and close that it seemed to surround Dad and me and the car, too, in a kind of rolling embrace, as we coasted down the hill toward the cabin.
My paternal grandfather was a cattle farmer and broker, and hadn't finished high school. But he was well-to-do, even wealthy, in a place where few people had money. In the Depression he would get up at 3:00 a.m. to drive to Baltimore, hours away on rutted country roads, to strike hard bargains with sophisticated buyers from the Chicago meatpacking houses. The local farmers trusted him to get the best price for their beef animals, and he prospered, in tough times. He had two big farms he supervised closely, and read the Wall Street Journal and livestock magazines, and like many farmers of his time and today, too, he observed much, and spoke little.
I worked on farms growing up, spending almost every weekend on a dairy farm where my best friend's father was a tenant farmer. I would help them milk the cows, clean out the barn, pitch silage down from the silo, and spread manure by tractor. We would eat the bony bluegill and perch we caught in the pond, and gut, skin and give to his Mom for frying or stewing the squirrels we shot with our .22s. (We got our first rifles when we were 10.) You learn a lot about life when you yourself kill the things you are going to eat. It teaches you to look at life and living things in a different way, especially when you're a child, and all of life is so vivid and palpable and colossal, and every experience fills you up with feelings, and dreams, and speculation.
Later, I worked summers pitching hay for a dollar an hour. In my thirties, when I practiced law on Wall Street and couldn't sleep at night from the details of tides of paper and portentous deadlines, I would wish that I could retrieve the deep, restoring sleep of those summer nights.

From
Holsteins
to Humvees – Our "DISTINCTIVE" Contemporary Lifestyle

From our agricultural and small-town backgrounds, Chris and I, like so many others, have watched with growing concern as American life skews more and more toward "sprawl" and a host of related influences and pressures, most of them hostile to families, children (not to mention the environment), parents, and individual growth. Hyper-materialism, lifelong debt, lengthening workweeks and commutes (commuting itself is work), children pulled from the breast and handed to strangers after a mother's "liberal" maternity leave is over (a father's "leave" even less) – a bleak picture of American "mainstream" life takes little talent to see, but all of our resources – and much of the world's – to live.
In the interim, the 400 dairy farms that existed in my county when I was born have now been "developed" (replaced by treeless "communities" with leafy names). In Connecticut, fewer of Chris's neighbors are farm families, as the "New Yorkers" steadily buy up the property, searching for small-town life, but, encumbered with other perspectives, scattering it away from themselves even as they pursue it.
That, with all of our related variations, is the rat race. And this – is the Rat Race Rebellion.