The Work at Home Scam Ratio
as of
11/03/14 is:
60:1
Our Books
"Work at Home Now:
The No-nonsense Guide to Finding
Your Perfect Home-based Job, Avoiding Scams, and Making a Great Living"



The 2-Second Commute: Join the Exploding Ranks of Freelance Virtual Assistants


Welcome to the Rat Race Rebellion site -- the best source of legitimate work at home jobs on the internet!
Launched by Staffcentrix, a training and development company that specializes in home-based careers (est. 1999), Rat Race Rebellion has been featured in/on The Wall Street Journal, The Dr. Oz Show, ABC News 20/20, The Tyra Show, CNN Newsroom, and many others.

Our expertise in the work at home sector is unsurpassed and our training clients include the US Department of State, the US Armed Services, the NY State Department of Education, colleges, faith-based organizations, and others who want the best information for their job seekers.

We hope you'll find the resources we've gathered here as helpful as they have!

Thank you for joining us!



~ Christine Durst & Michael Haaren (Chris and Mike)
VIDEO: Rat Race Rebellion on Good Morning America
At RatRaceRebellion.com, we've helped thousands of people find legitimate work from home... for FREE!
Just some of the clients we've worked with:
| | | |
| --- | --- | --- |
| US Dept of State | US Army | Air Force Aid Society |
| US Air Force Europe | US Air Force | US Air Force Academy |

FEATURED JOB OPPORTUNITIES

In the News!
Chris Durst & Michael Haaren appear regularly in the media on work-at-home, Internet fraud & related issues.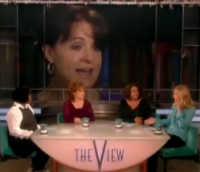 Chris on The View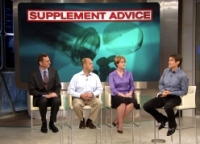 Chris on The Dr. Oz Show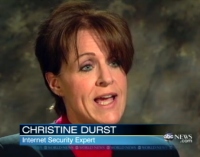 Chris on ABC World News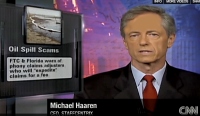 Mike on CNN

Chris & Mike assisted ABC News 20/20 in scam investigations. Chris appears with Jim Avila in
part 1 and part 2.
Boston.com - (10/14)
Psychology Today - (10/14)
CBS News - (9/14)

Dr. Oz Show - (4/14)

Bankrate.com - (3/14)
Woman's Day - (2/14)

ABC News - (12/13)
Yahoo Finance - (12/13)
BBC.com - (12/13)
Fox News Radio - (10/13)
Fox News / Business - (10/13)
Tulsa World - (10/13)
Woman's Day - (3/13)
NBCNews.com - (3/13)
Forbes - (3/13)
The Wall Street Journal - (2/13)
America Now / National TV - (2/13)
MSN Money - (2/13)
MSN TV - (1/13)
US News & World Report - (12/12)
NBCNews.com - (10/12)

Forbes - (10/12)
The Atlantic - (10/12)
Woman's Day Magazine - (10/12 issue)
Yahoo! Finance - (9/12)
WMC-TV, Memphis, TN - (9/12)
WSB Radio, Atlanta, GA - (8/12)
American Express Open Forum - (8/12)
Parents Magazine - (8/12)

KROQ Radio, L.A., CA - (7/12)

Businessweek - (7/12)

Fox Business - (7/12)
The Huckabee Report - (5/12)
ABC World News - (03/12)

San Francisco Chronicle - (2/12)

CBS News - Amarillo, TX - (2/12)
WKTU Radio NY, NY - (2/12)
ABC News - (1/12)

Anderson (Anderson Cooper) - (1/12)
Good Morning America - (12/11)
The View - (12/11)
ABC-TV 13, Las Vegas, NV - (12/11)
WHAS 11, ABC-TV, Louisville, KY - (12/11)

ABC-TV, Oslo, Norway - (12/11)

Woman's World Magazine - (12/11)
NY Daily News - (12/11)
Daily Mail (UK) - (12/11)

Huffington Post - (12/11)
Gothamist - (12/11)
Movin' 107.7 Radio, Norfolk, VA - (12/11)

KQ103 Radio, Orlando, FL - (12/11)
Woman's World - (11/11)
Forbes - (09/11)
Forbes - (09/11)
Las Vegas Review-Journal - (08/11)

Wall Street Journal - (05/11)
Woman's World - (05/11)
Atlanta Journal - (04/11)
DailyFinance.com - (03/11)
WJXT Jacksonville - (02/11)
Business Week - (02/11)
Woman's World - (01/11)
Wall Street Journal - (12/10)
ABC News - (12/10)
CBS News - (11/10)
GlassDoor.com - (11/10)

Bankrate.com - (11/10)
US News & World Report - (10/10)

CNN Newsroom - (10/10)
Los Angeles Times - (09/10)
Chicago Tribune - (09/10)
Fox 31 - (09/10)

Consumers Digest - (09/10)
Wall Street Journal - (08/10)
Reader's Digest - (08/10)
CNN Newsroom - (06/10)
Washington Post - (06/10)
WTOP - (06/10)

CNN.com - (06/10)

NBC 10 - (06/10)
Chicago Tribune - (06/10)